The Royal Philatelic Society London (RPSL) will celebrate its 150th anniversary in 2019. The exhibition will be a further milestone in the internationalisation of the society. The only official international exhibition, whether competitive or non-competitive, will be that held in Stockholm as part of the sesquicentennial anniversary of the RPSL as
STOCKHOLMIA 2019 – The International Celebration of the 150th Anniversary of the Royal Philatelic Society London.
The exhibition will address all (and only) RPSL members worldwide, comprise circa 2,000 frames (16-pages) and will cover both non-competitive exhibits for display and competitive classes.
Bulletin 1
Bulletin 1 was mailed to all Members of the London Philatelist together with the May issue. On 88 pages the exhibition and its concepts are presented and gives comprehensive information about the general concepts and thoughts which are behind the exhibition. Bulletin 1 also invites Fellows and Members to participate with a philatelic display, either as a competitive exhibit a non-competitive selection from their exhibits.
Read Bulletin 1 by downloading the bulletin from here.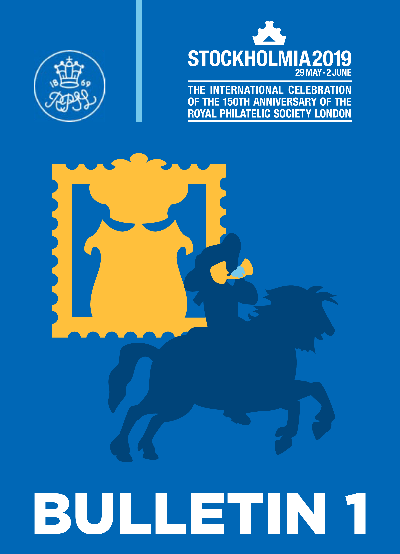 Bulletin 2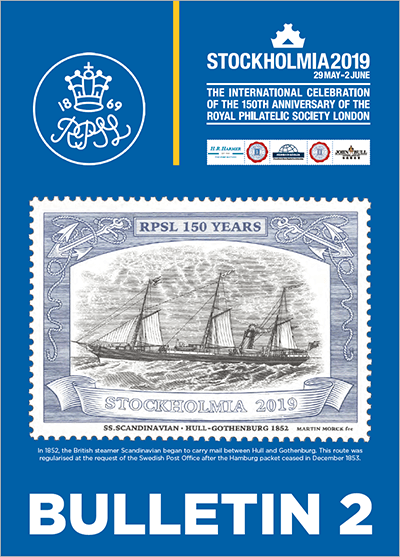 Bulletin 2 has 88 pages and the key message to everybody is
COME – ALL ARE INVITED!
The bulletin was mailed to all Fellows and Members together with The London Philatelist. The content is very informative and comprises two main articles, and plenty of information about the events at the exhibition.
Read bulletin 2 by downloading it here.